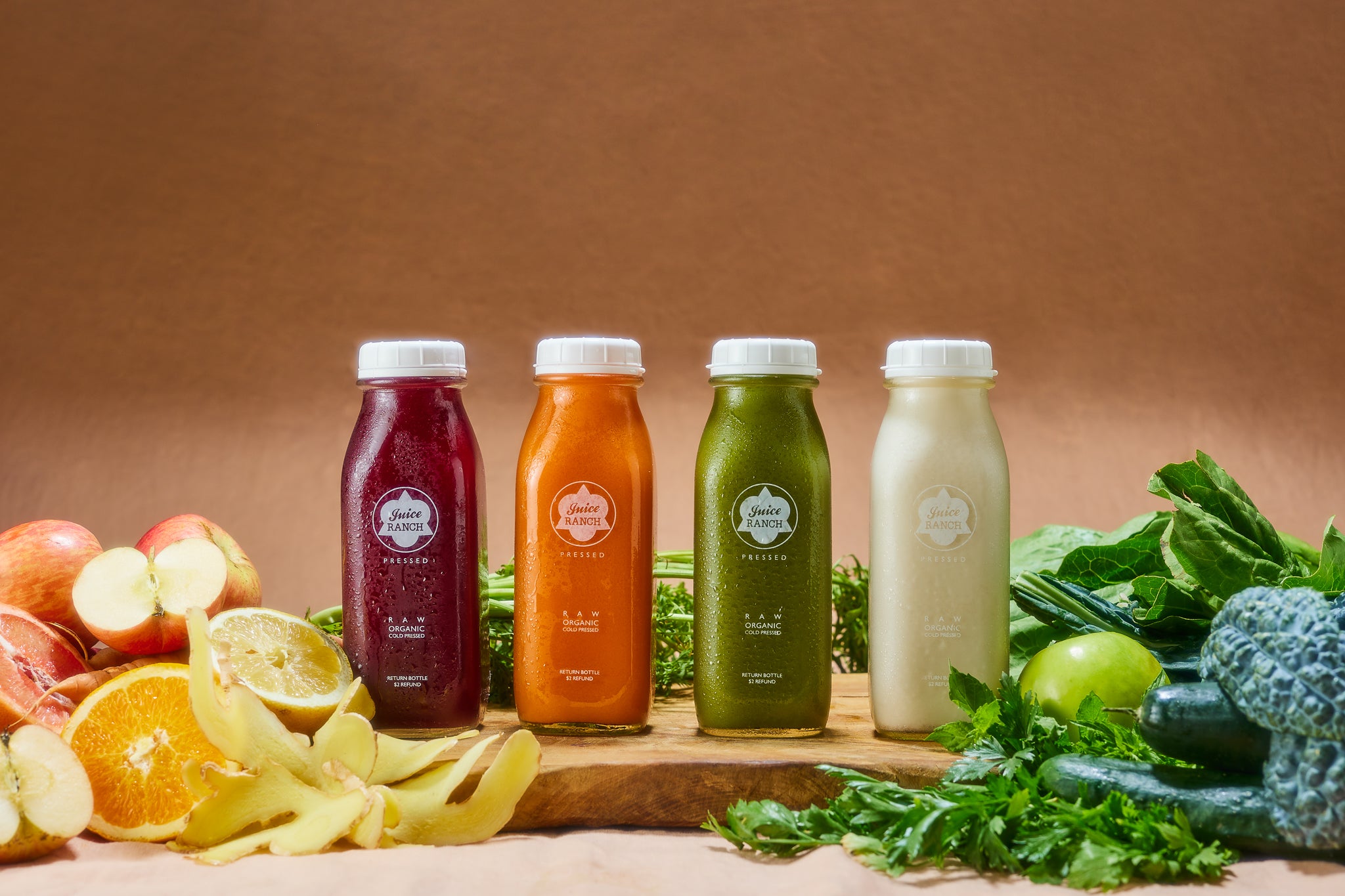 This gentle, detoxifying cleanse is a balanced spectrum of greens, veggies & fruit. It was envisioned to add a little extra love into your daily routine by these supportive juices, without diving deep into a full-blown cleanse. This cleanse is smaller than the others and is meant to be accompanied by 1-2 light & easy to digest foods or stews.* It's for those needing a health tune-up, newbie cleansers, and those who want to awaken your vitality and lighten your being!
Cleanse for a day for a quick refresh, 2 days for a reset, 3 days for a renovation, or 4 or more for a full reinvention of self and health!
Example: 
Start your day with our Greens N' Ginger first thing in the am

Have our Little Miss Sunshine Juice 2 hours later

Drink a warm broth or tea for lunch, a superfood smoothie, or a mono-meal of fruit or veggies to munch on* 

Sip on our Beetle Juice for some energy for an afternoon snack

Enjoy another warm broth or tea for dinner, or a mono-meal of fruit or veggies to munch on*

Enjoy our Cashew Vanilla for dessert! 

HOT TIP: Eat slow and chew your food till it turns into liquid. This will ensure better digestion
*Currently not included.

 All ingredients are organic.
JUICES INCLUDED IN THIS CLEANSE
 

Cashew Vanilla x1


Greens N Ginger x 1

Beetle Juice

x 1

Little Miss Sunshine or

 

Johnny 5 Alive x 1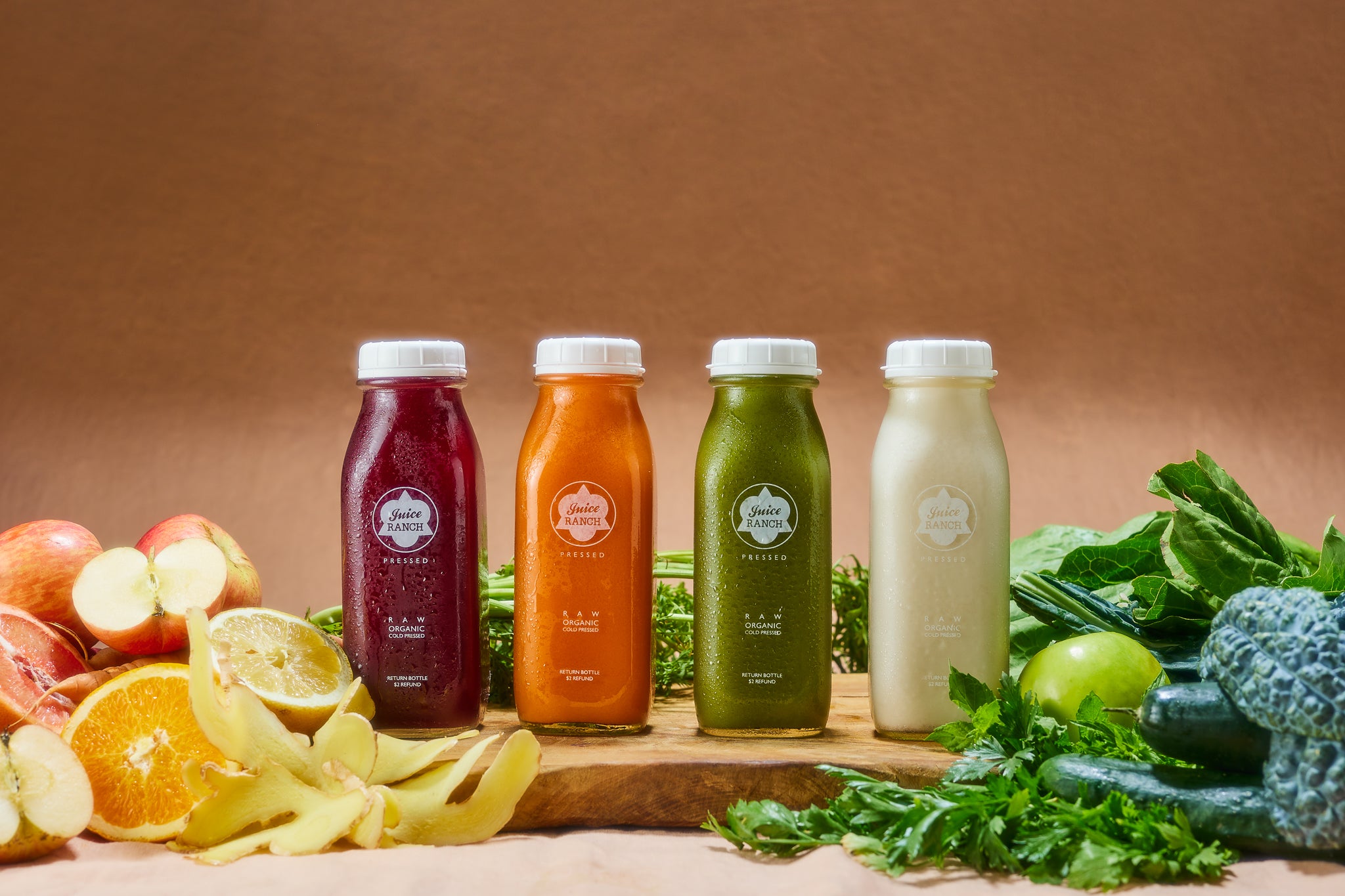 The Rainbow Cleanse
Call us on:
+(1) 805-845-4657
Downtown SB
Mon – Sat: 7:30am – 5pm | Sun: 9am – 5pm
Carpinteria
Mon – Sat: 7am-2pm
Montecito
Mon – Sat: 7:30am – 5pm | Sun: 9am – 5pm
Westlake Village
Mon – Fri: 8 am - 6 pm | Sat: 8 am - 5 pm | Sun: 8 am - 4pm
Solvang
COMING SOON!
Location addresses